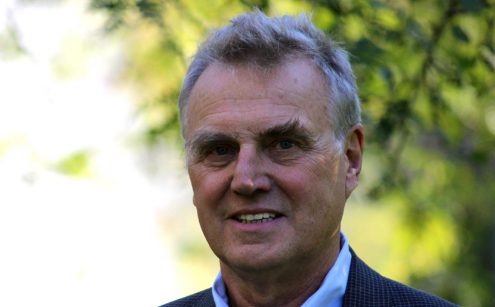 Former Councilman Joseph Weiss' house caught fire Friday night.
The Buffalo News reports $600,000 in damage
- half to the structure, and half to its contents. Thankfully, no one was hurt. Other reports indicated that the fire started in the chimney and spread to the rest of the house.
Four short years ago, Joe Weiss was kicked out of office, in part, due to his sanctimonious, disingenuous, and hateful criticism of Clarence's
volunteer fire districts
. There was more to it than that - his demeanor was Paladinoesque, he threatened to subject the town to a 1st amendment lawsuit over the denial of an annual 4th of July fireworks permit to a critic, but supporters of the fire districts went out of their way to secure his ouster.
No fewer than four volunteer fire departments - District One, Harris Hill, Clarence Center, and Newstead - answered the call to put out the fire in Weiss' home.
Volunteer firemen and women
from four separate fire districts took time out of their Friday nights - and risked their lives - to go save the life and property of a man who had nothing but hatred for them.
The members of four separate fire districts answered the call and save a man who called them a "
gestapo
". Evidently, opposing Joe Weiss makes our firefighters Nazis.
He complained about tiny increases to budgets that cost taxpayers pennies, and denigrated the work that they did.
He responded to politicos who called our
volunteer departments a "taxpayer bargain", thusly
:
Conversely, there are no three-alarm fires in Eden corn fields. Arson, a rarity in the 'burbs, is more frequent in poverty-stricken urban areas. Abandoned homes inBuffalo, a common arson target, number close to 14,000. How many in Clarence,Elma, Alden? Yet our politicos compare Lackawanna to Amherst.
Granted, paid firefighter companies present challenges. Salaries run high because former politicians granted wages and pensions that far exceed those in the private sector. But with smart planning and good management, a remodeled system using a combination of paid tem using a combination of paid firefighters and volunteer members could be markedly more efficient and cost effective.
The idea that the all-volunteer force is a financial bargain is simply an illusion — the smoke and mirrors, a combination of defective logic and obfuscation. The truth is that a number of first ring suburban firefighter crews are vastly over-equipped. The truth is that more than 95 percent of the action is emergency medical calls, where metro ambulance companies are a viable option. Some would prefer that you believe differently. A number of them see it as an easy way for votes this November, and political suicide to question the status quo. I beg to differ.
The truth is that Weiss' home re-kindled Saturday morning (a common occurrence) and a second alarm was called. All that equipment being used at taxpayer expense to save the home of someone who didn't just call for town fire departments to be
frugal
, but heaped scorn, sarcasm, and
derision
upon them.
Hopefully Mr. Weiss' home can be saved, and all are safe. Even cartoon villains don't deserve loss of life or property.
But more importantly, I hope the firefighters who came to save Weiss' home stay safe as they put out the rekindled blaze Saturday morning. They risk their lives day in and day out to help others.
As for Weiss, even though he wasn't there for them, they were there for him.